Home
"Deputy Dorkface is bright and fun and promises to capture the imagination of more than a few youngsters who may have been reluctant to read in the past." – Young Voices Foundation
Want to make learning more fun?  Check out these creative lesson plans.

Quadruple the laughs: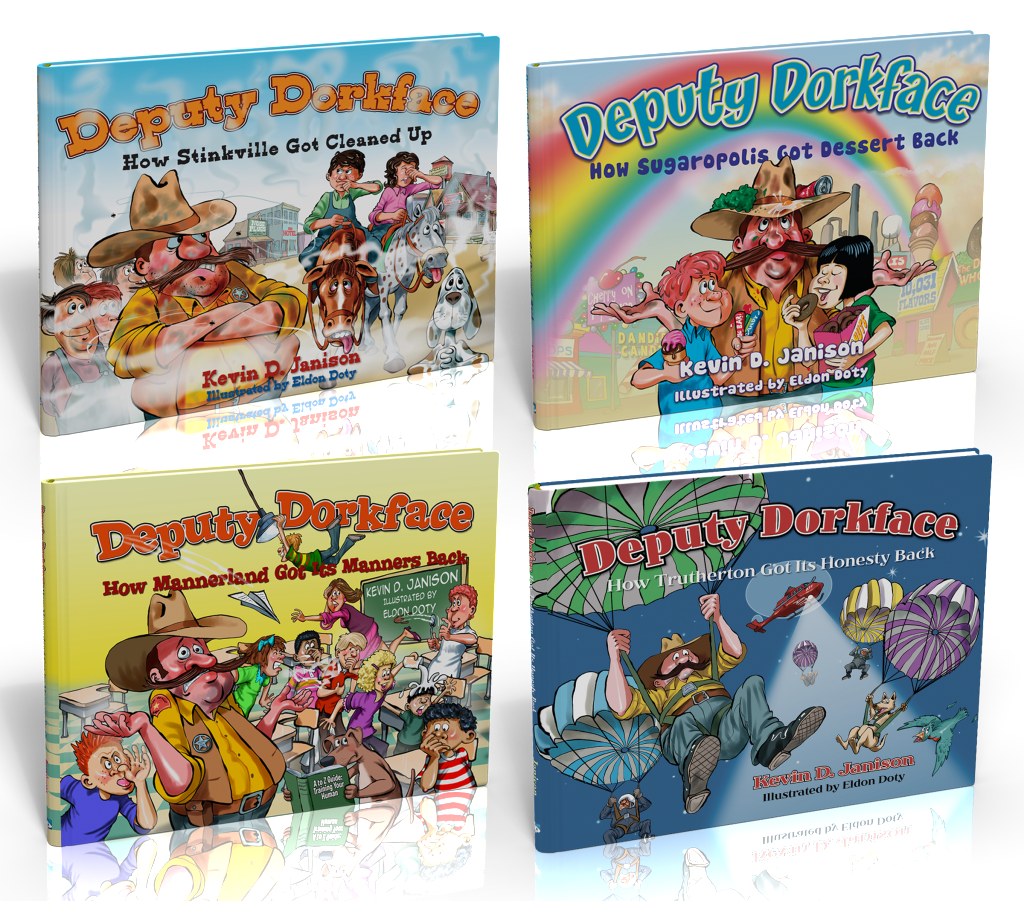 "Kids, parents, teachers and librarians alike will fall head over heals for this literary treat." – Children's Literary Classics
School and home libraries will never be the same!  Books now available with free shipping!
Watch Author Kevin Janison Bring Deputy Dorkface to Life
Learn More About the Deputy Dorkface Book Series
See images and excerpts from the books.
Deputy Dorkface; How Sugaropolis Got Dessert Back
Deputy Dorkface; How Stinkville Got Cleaned Up
Deputy Dorkface; How Mannerland Got Its Manners Back
Deputy Dorkface; How Trutherton Got Its Honesty Back