Picture Book of the Year!
Posted on Jun 11, 2014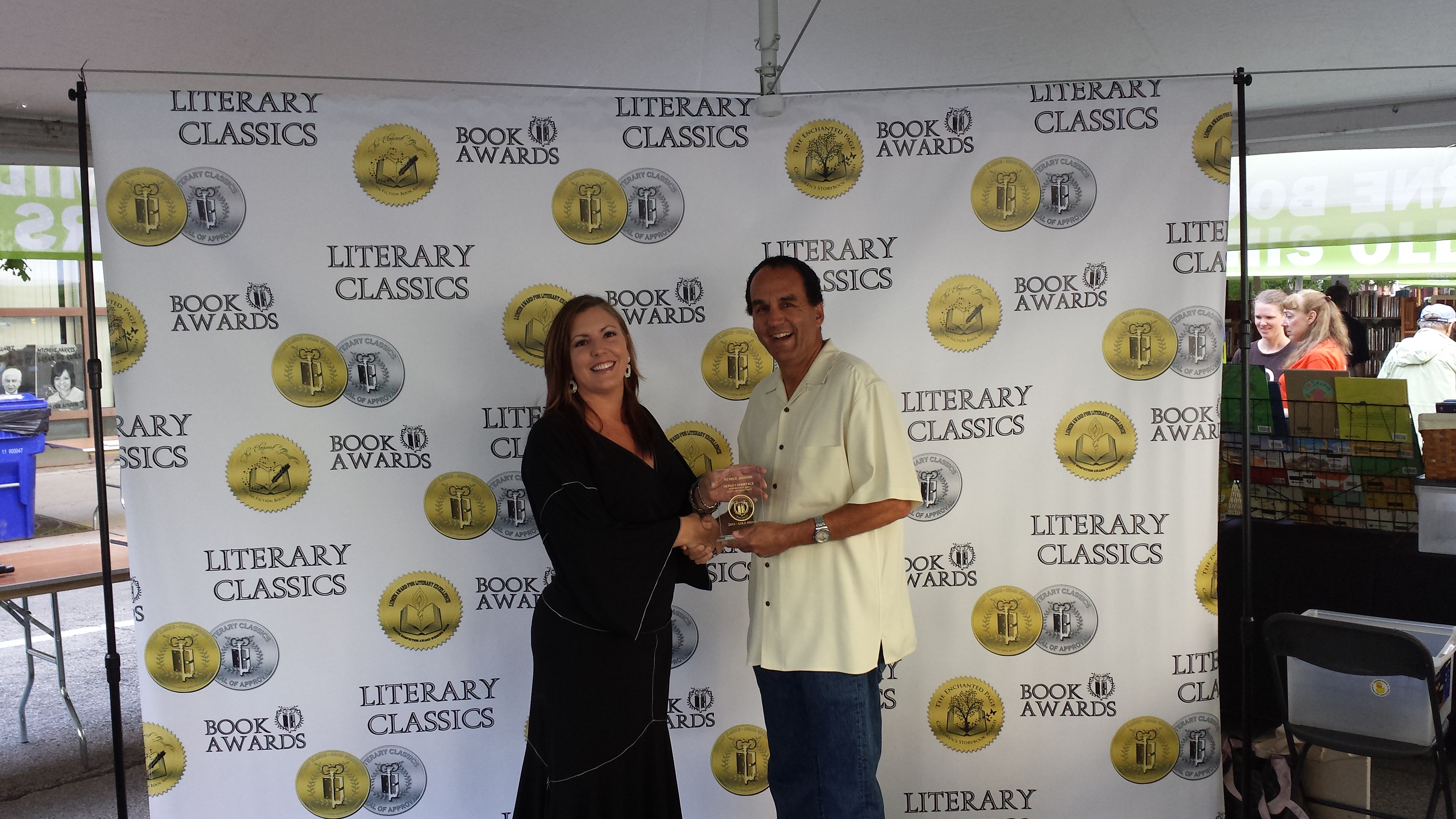 Dianna Fuchs, Executive Director of Children's Literary Classics, presents Kevin Janison with the Gold Award, honoring "How Mannerland Got Its Manners Back" as their 2013 picture book of the year. The event took place during the Printers Row Lit Fest in Chicago on June 7, 2014.